WELCOME TO WEEKEND POTLUCK.....AND
MERRY CHRISTMAS TOO! OH...AND...
HAPPY NEW YEAR ALSO!
(Since ya'll will be tired of cooking, and we look forward to a break, Weekend Potluck will return in TWO weeks..ya'll come back now ya hear?)
We can all return refreshed & ready to head back to the kitchen in the new year!!
And....you get a fresh, new recipe instead of a Flashback today!
I've been making this fast and easy fudge for years. You can change it up by using different frosting flavors, or chips, adding extracts, etc.
Can't beat it for
E-Z!!
THREE simple ingredients - 4 if you want to add nuts or craisins....
1 - 16 ozs. tub milk chocolate ready-to-use frosting
1 - 12 ozs. bag milk chocolate baking chips
1/2 - 1 c. nuts or craisins, optional
Grease a 9" X 9" pan. Place frosting, chips and butter in a glass bowl. Heat in the microwave for 1 minute; stir to melt and blend everything together. Stir in nuts or craisins. Pour into prepared pan. Allow to cool. Cut into squares.
The recipe with the most clicks was ~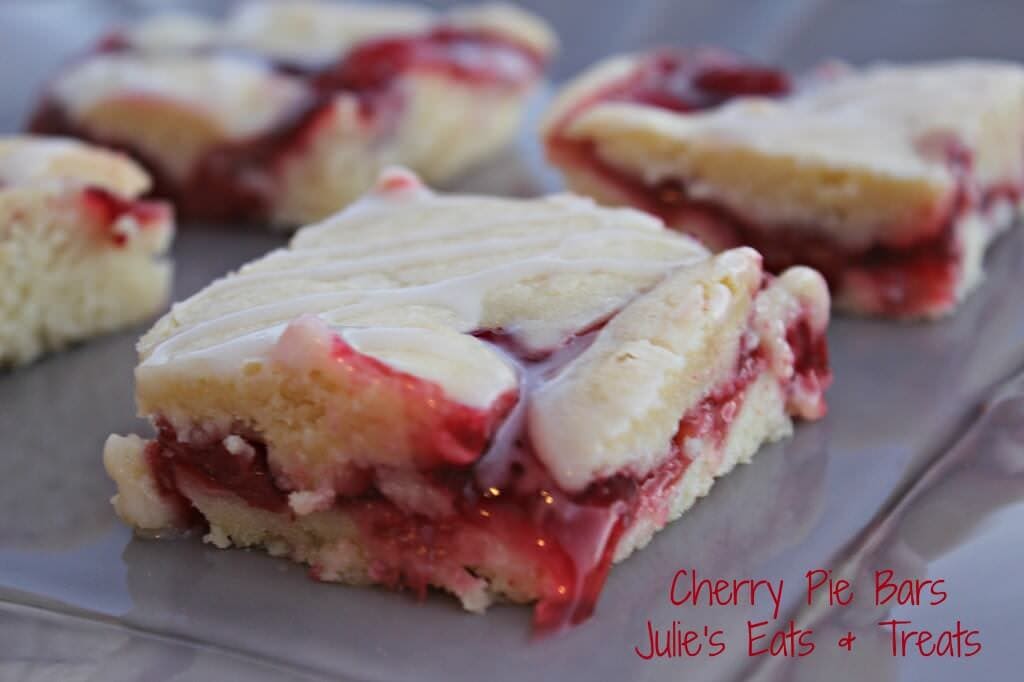 Cherry Pie Bars by Julie's Eats & Treats
Recipes that caught our attention ~
Christmas Gifts From Your Kitchen by My Biscuits Are Burning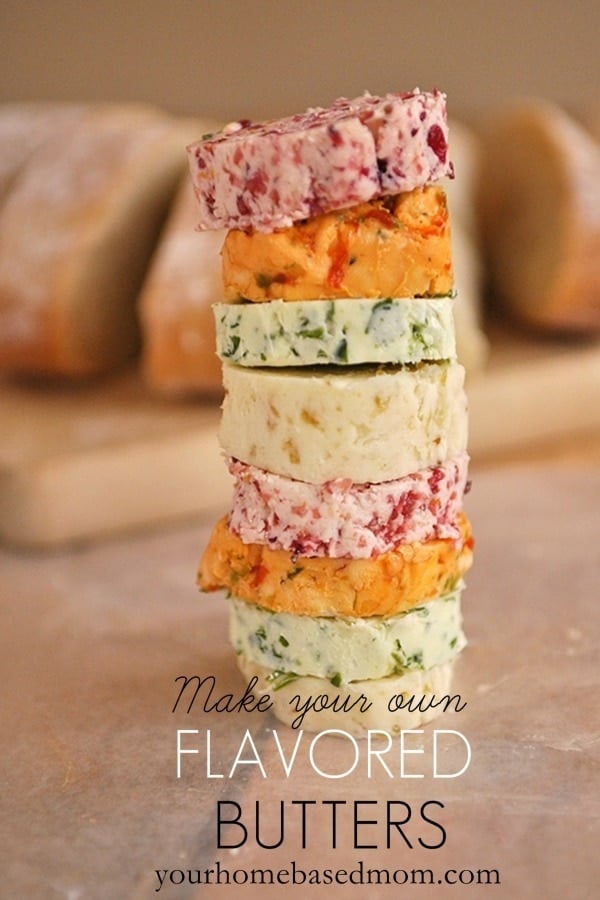 Flavored Butters by Your Home Based Mom
And, a personal favorite ~
Cherry Nut Chicken Salad by Miz Helen's Country Cottage
If you were featured today, please remember to grab the Featured Button below...
Your hostesses ~
Remember that when you link up, it shows on all FIVE blogs. Plus…
We TWEET. We PIN. We LIKE.
If you wish to be a featured recipe or for us to promote your recipe either on Facebook, Twitter, or Pinterest, you MUST follow these instructions.
Please link up to your exact post and not the main page to your blog.

LINK BACK HERE from your post so that others can find the fun. (Need help linking back? Read this or watch this great instructional video.) You can use the button below or a direct link within your post.
When you are kind enough to follow our guidelines, we work hard to get you as much exposure as possible so that your time here is well invested. We want this to be a fun and rewarding experience for everyone!